Rev. Mark Kimmel
"Since 1997 I have studied, received, and recorded information from celestials and from our star brothers and sisters. My latest book, Transformation, is a compilation of their messages from 2009 and 2010. My more recent communications are posted at Athabantian."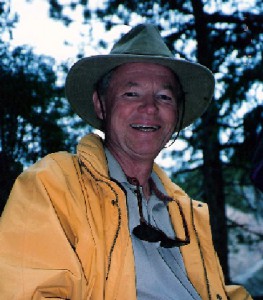 Mark has spoken at international forums, been a guest on radio and television shows, and  conducts workshops based on his insights into the current transformation of Earth and her humans. Mark's earlier books, Trillion, Decimal, One, and Birthing a New Civilization contain messages from similar sources; they provide easy introductions to the larger picture. Most recently he has established the Institute of Light, a center to assist individuals to become part of an uplifted future for humanity by achieving higher personal vibration.
Mark has moved beyond the sensational and fear riddled perspectives that plague many who get trapped in the UFO and ET phenomena, and the secrecy and misinformation surrounding it. At the same time he has avoided the constraints of traditional religions in his investigations of the larger reality. By focusing on higher Dimension teachings from celestials and our star brothers and sisters in his channeling, writing, and speaking, Mark presents an enlightened vision for the future of all in Oneness.
In a career spanning 20 years, Mark founded and ran three of the most respected Colorado venture capital funds. In addition to providing capital, Mark served on portfolio companies' boards and helped them with strategy and tactics. Prior to his venture capital work he was employed by two major corporations. He retired from industry in 1996 to take up his current efforts full time. Mark has been listed in Who's Who since 1985. He has degrees in engineering, marketing, finance, psychology, and divinity.
Mark is married with two grown sons. He spends his days writing and speaking about this, the pivotal juncture in human history, and how each person has the power to make this metamorphic transformation positive not only for him- or herself but for all on this planet.
He is the founder of the Cosmic Paradigm Network, an international group dedicated to manifesting a positive transformation, and the Institute of Light, a center dedicated to assisting individuals during these times of transition in conjunction with celestials and our star brothers and sisters.
"The changing material on this web site reflects my personal evolution: From one who thought UFOs were just fiction to one who has observed them up close. From one who though we were the lone inhabited planet to one who has met beings from other star systems. From one who saw things spiritual within the context of religion to one who has experienced higher dimensions and understands the being of light he really is. From one who thought people who heard unseen voices were crazy to one who now receives messages from celestials and our star brothers and sisters."
CONTACT: Mark Kimmel
Email: CP@zqyx.org
Visit: http://www.cosmicparadigm.com/