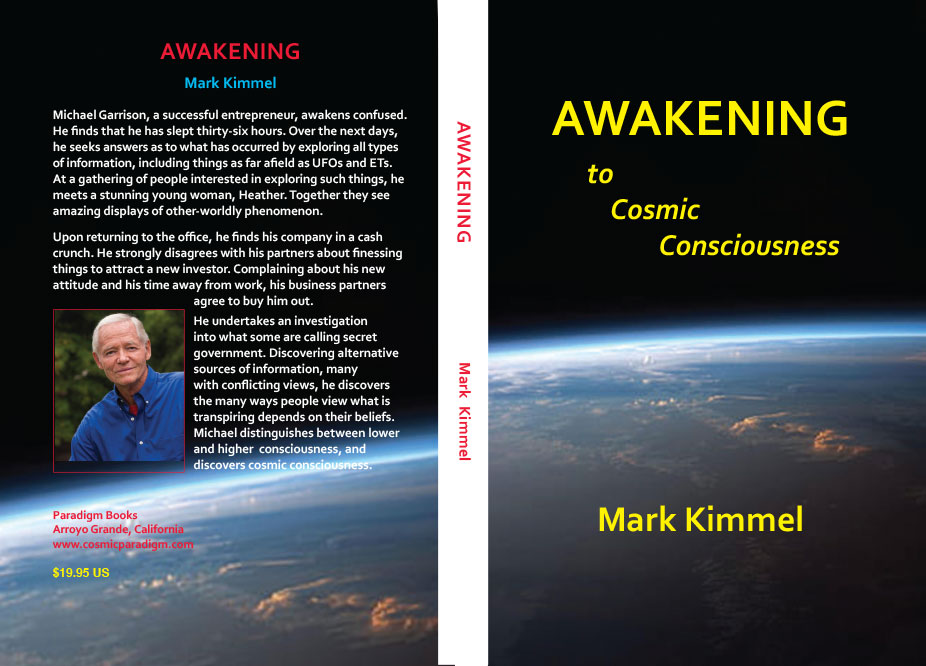 You may purchase this book at Amazon.com or by mailing $22.50 to me at PO Box 538, Arroyo Grande, CA 93421 (Includes postage, handling, and autograph)
_____________________________________________
THERE ARE MANY OTHER DOCUMENTS AT THIS WEB SITE
ACCESS THEM THROUGH THE BUTTONS IN THE LEFT COLUMN
_______________________________
The Cosmic Paradigm Network is a group of individuals, worldwide, who see that this moment is the great turning point for humanity to shed its enslavement. They lend their energies to this transformation with their higher dimension lives.
I periodically broadcast messages to the emails of members of the Network.
If you wish to join,  send an email to cp@zqyx.org  Place the word "NETWORK" in the title line
___________________________________
 
The communications in Aon are from Great Non-physical Beings of Light who created the universe. They are quite different than the words of lower consciousness beings who use science and philosophy to explain God and the universe from their perspective.
Mark Kimmel is merely the transcriber of these revelations.
This book will help you appreciate who you really are: The physical expression of a vast and powerful soul.
_____________________________
OTHER BOOKS BY MARK KIMMEL ARE AVAILABLE IN THE RIGHT HAND COLUMN and at AMAZON