EXPLORE the larger truth behind the black ops.
FIND what it is like to live at the 5th Dimension while in a 3rd Dimension society.
LEARN about the Galactic Council and how they interact with Earth and the other civiliizatiions of the Milky Way Galaxy.
EXPERIENCE communications with non-physicals.
Icebreakers is available at Amazon.com in printed form and
Kindle

.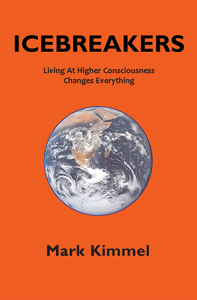 Purchase an autographed copy of "ICEBREAKERS" by Mark Kimmel: $19.95 plus $5.25 for shipping and handling — U.S.A Only.
Via Credit Card or PayPal:
————–
Countries outside of U.S.A. We do not deliver to countries outside the U.S.A. Please use Amazon.com
————–
Or purchase ICEBREAKERS Via Mail (U.S.A. Only):
Send $25.95 in cash, check or money order to:
P.O. Box 538
Arroyo Grande, CA 93421
Make checks payable to Paradigm Books